Post by Jon on Apr 13, 2009 18:12:22 GMT -8
So the brief trip I took up the upper section of rocky uphill once again proved how low I really am to the ground. Right now I've got the stock Toyota skid plate which only covers the front, and from what I have read has the strength of a pie tin. I also read that this front skid drops my clearance by 2-3". In fact I remember standing at the rock garden saying I needed skids and Hootie said that they would lower my clearance. Hmmmm I dont want that to happen.
I knew the Toyota one was weak, and I had always planned on getting them replaced, but with what, and when... well those details I hadn't quite figured out yet. On Saturdays trip up and down the upper section of rocky uphill JT and I heard some clanging as we rolled over some rocks, and there also was a stick that got stuck up under my truck pretty good. While nothing seems to have bent, it did get me thinking once again about the need for some additional protection.
On the way home from TSF, we hit the truck scales real quick, and I was actaully pretty suprised at how heavy my truck was. So when researching last skids again last night I once again got to thinking about a thread I had read where people where using HPDE (or UHMW) for skid plates.
From what I have read, this seems like a pretty good way to go. There is a company that makes a kit, and they say there kit weighs in at 50lbs for the full underside. The Toyota skid (which again, only covers the front) weighs 35Lbs, so this would be a net gain of 15 lbs, for full protection. The other thing I read was that this kit hugs the underside very tightly, so the only clearance you lose is the 1/2" of the actual... plastic.
The Bud Builts I had wanted, add about 160lbs to the truck and you lose 2" of clearance in some places. Everyone agrees though, they are bullet proof and last a long time. Rasta makes some skids from aluminum so they are lighter, cheaper, and you only lose an inch. They do seem to have the potential to bend, making them a challenge to remove and repair. You can pound the dents out, but the more you do that the harder they get to put back on and the more potential they have for fatiuge.
All of this lead me back to the HPDE skids. The one area of concern I had was if they would actually support the weight of the truck, or if I would instead end up with a larger lighter version of what I basically already had. Something that might work, for the most part, some of the time. ;D
It's one thing to read about it being done, and another to actually talk to those who have done it. So I ask, have any of you had any experiences with HPDE skids? It looks like they may also use it for skids on quads, and while it's a bit different of an application, I'd be curious to see hear how its work for the quads in the group.
I'm also curious if anyone has any done any fabrication with this stuff. I'd like to try and do this on the cheap vs buying a kit, but I dont think I have the skills or the tools needed for this job...... yet. ;D
Heres what I basically want to end up with, only out of HPDE.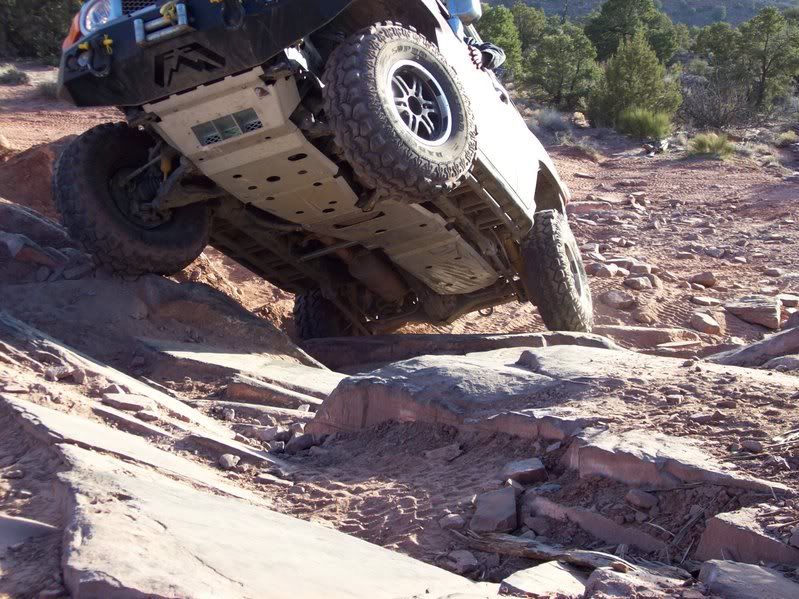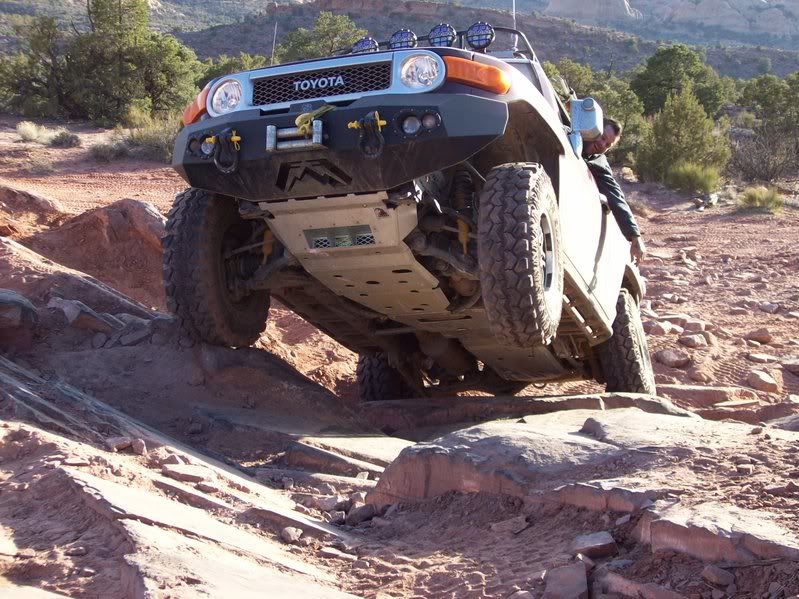 The company that makes the HPDE kit is called Over the Top Skids
www.overthetopskids.com/